Flower Preservation Gift Certificates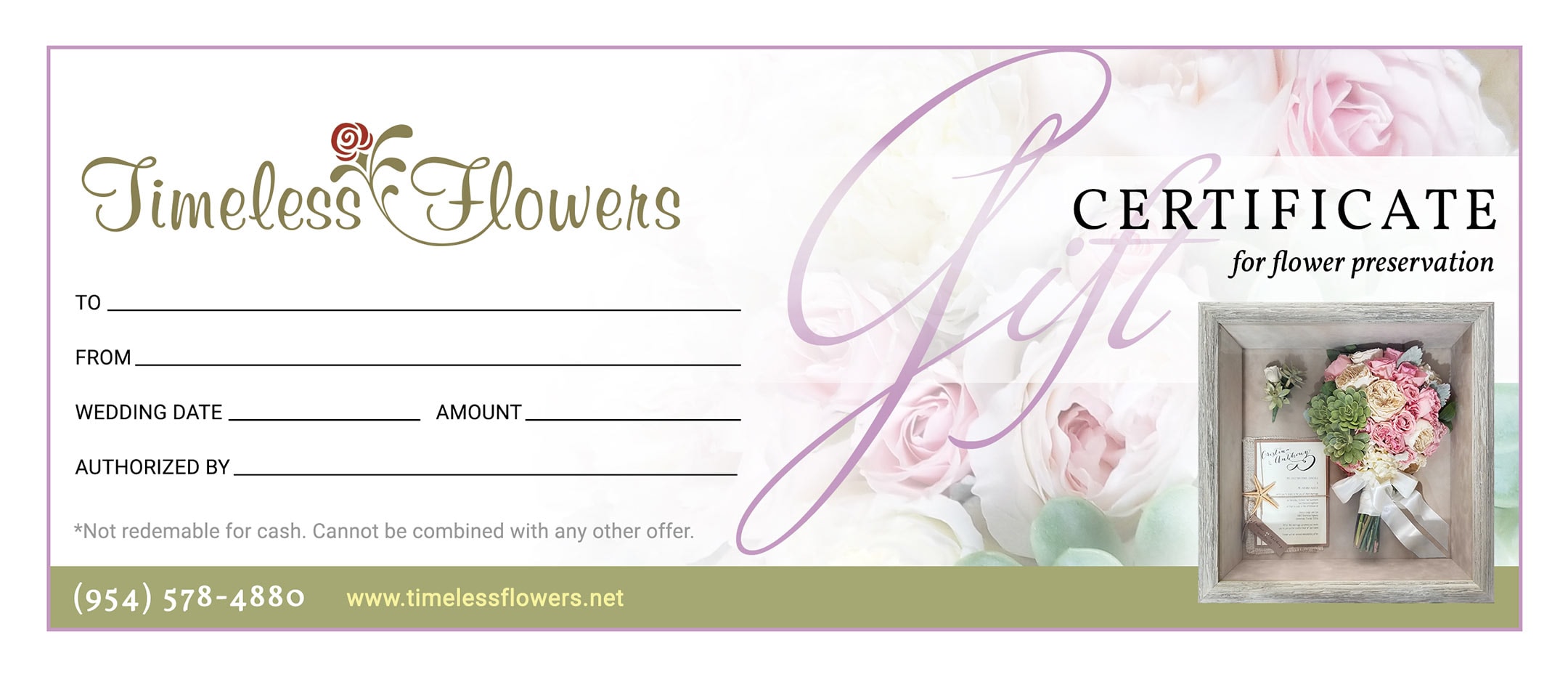 Looking for the perfect wedding gift?
Flower preservation gift certificates from Timeless Flowers is a unique way to give a lasting sentimental treasure to a wedding couple on their Big Day!
Once you've completed your purchase, Timeless Flowers will mail you a beautiful, authorized flower preservation certificate that you can include in your envelope to the bride and groom. They will be able to apply this amount towards the preservation of their flowers.
Simply fill out the form, and secure payment options will follow for certificate amounts of $100, $200, $300, $400, and $500.