Making a reservation for floral preservation.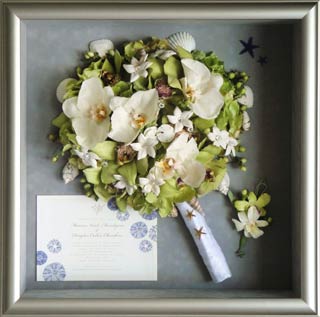 If you wish to register in advance for preserving your wedding bouquet or other special flowers, please fill out the registration form below and make your $100 deposit. After your form submission, payment options will follow. To ensure your flowers get to us in the best shape possible, we will make arrangements with you to have your bouquet:
Dropped off at one of our 2 convenient drop off locations in Dade or Broward.
Picked up by our courier service.
Overnighted at your local post office.
Please note that your initials are required at the end of this form in order to process your reservation. Doing so indicates that you agree to our
Terms & Conditions
.
Wedding Flowers Reservation Form
*Typing your initials in the initial's box is required in order to process all registrations and acknowledges that you have read and agree to our
Terms & Conditions
. Be sure to add the numbers in the math ReCaptcha box before clicking the submit button to help ensure your information is sent.