Florida statewide service…
If you leave outside the South Florida area you can have your flowers shipped to us overnight.
Flowers must be shipped overnight with a carrier that guarantees delivery by 2pm next day. The POST OFFICE is the most economical way to overnight, however you can use any carrier of your choice. The quicker we get the flowers the better end result. Please ship without Signature required and let us know tracking information.
If your wedding is on a weekend night, please package and ship overnight the first available work day.
Warning: Keep your flowers in the refrigerator until shipment, DO NOT FREEZE! Refer to our Flower Guide & Care for tips on keeping your flowers looking fresh.
How to ship your flowers for floral preservation.
Materials Needed:
Styrofoam cooler.
Cardboard box large enough to accommodate cooler.
Freezer packs or frozen water bottles. If these are not available you can put ice cubes inside ziploc bags with a couple of paper towels to absorb water from melting ice. Double bag into another ziploc and make sure both are tightly sealed.
Foil pan or foil paper.
Dry crumpled tissue paper or newspaper.

Packing Your Flowers:
Tape cooling material to bottom of Styrofoam cooler with duck tape.
Place foil pan or foil paper on top of cooling material.
Place a layer of the crumpled paper on top of foil.
Wrap the stem of your flowers with wet paper towel and wrap with foil paper. If flowers are in oasis just make sure oasis is very moist.
Place flowers on layer of crumpled paper.
Add remaining crumpled paper to fill Styrofoam cooler so that flowers are not bouncing around during shipping. Do not pack it tightly or flowers could get crushed.
If you are shipping any items with flowers that could potentially get water damaged, please place them inside a tightly sealed Ziploc bag.
Tape lid securely on Styrofoam cooler.
Place Styrofoam cooler inside cardboard box and close it with packing tape.
Label box "Fragile – Do Not Crush" on all sides.
You are now ready to overnight your flowers to us!
Make sure to include:
Download Registration Form

(write in your information)

. Make sure you note on the registration form items you are shipping along with your flowers.
A deposit of $100.00.
Make check or money order payable to: Timeless Flowers.
Ship to:
Timeless Flowers
15840 NW 16th Court
Pembroke Pines, FL 33028
CALL US WHEN YOU SHIP YOUR FLOWERS SO WE CAN BE EXPECTING YOUR PACKAGE:
(305) 322-9223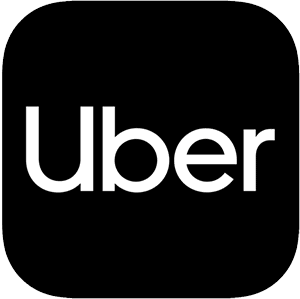 For your convenience, you can also Uber your flowers to us by using the send package tab on the Uber app.