Looking to get your wedding bouquet flowers professionally preserved?
There are multiple benefits to having your beautiful wedding bouquet flowers professionally preserved. Coming to Timeless Flowers to handle the delicate procedure of creating them into a special keepsake will help ensure that they last longer, and will as closely as possible remain as beautiful on the day you first held them. How protected your wedding bouquet flowers will be will also largely depend on the display case you chose for them, of which there are a variety to select from. Timeless Flowers also has an option to simply only have your wedding flowers preserved if this is what you choose to do.
Can I preserve my wedding bouquet without the help from a professional flower preservationist in Florida?
In a basic sense, floral preservation is the art of preserving flowers. While there may be many methods out there, there are no methods that exist today which compare with the results obtained from state-of-the-art equipment. Timeless Flowers uses such a professional device, and has many years of experience in providing beautifully preserved wedding bouquet flowers to appreciative, happy brides. We invite you take a peek to see what some of our customers have said regarding their professionally preserved floral keepsake on our testimonials page, as well as on Wedding Wire.
Do preserved wedding flowers last a long time?
Just how long your preserved wedding flower bouquet keepsake will last will depend on how well protected it is from sunlight, dust, moisture – and of course, accidents (such as cracking the display case, dropping it, etc.). Well protected and cared for preserved flowers can last for decades, and perhaps even a lifetime.
Hiring Timeless Flowers to professionally preserve your wedding bouquet flowers.
If you would like to move forward on getting your wedding flowers preserved by a professional flower preservationist in Florida, please send Timeless Flowers your reservation as soon as possible. Doing so will ensure that there is room for your special flowers. There is also hope to preserve your floral bouquet even if your wedding day has passed… Please visit our Just Married page for more details.
Feeling inspired? Please feel free to view our photo gallery filled with preserved wedding bouquet flowers and other keepsakes.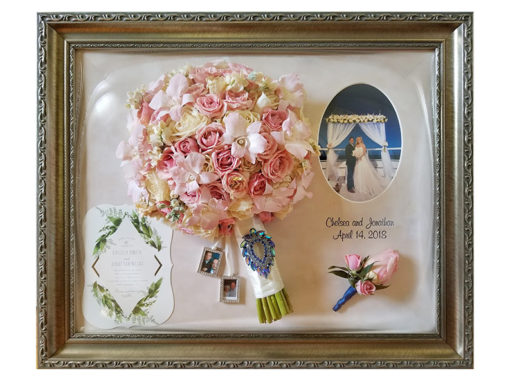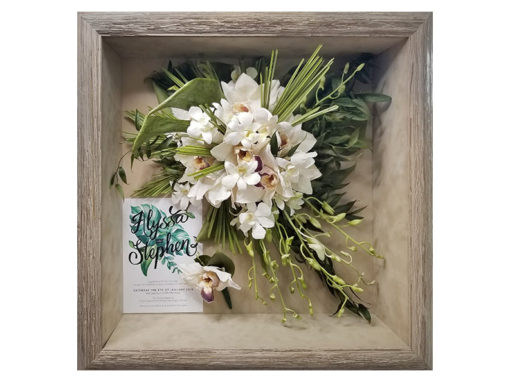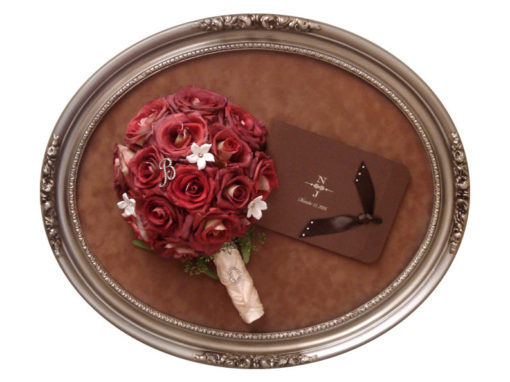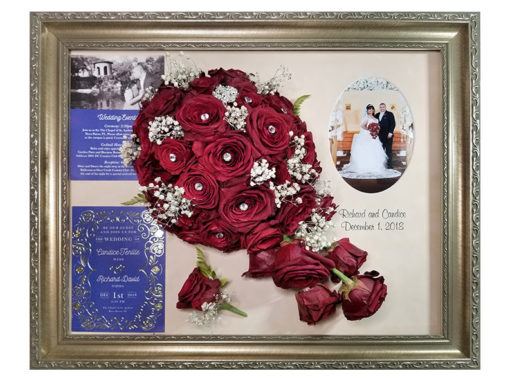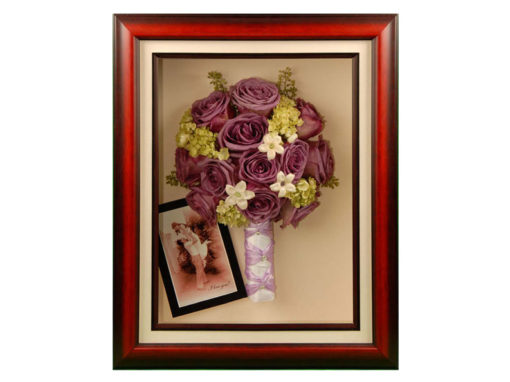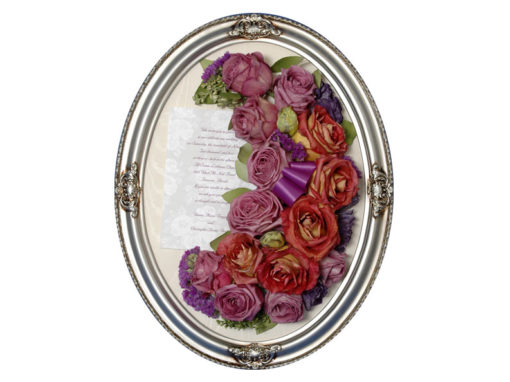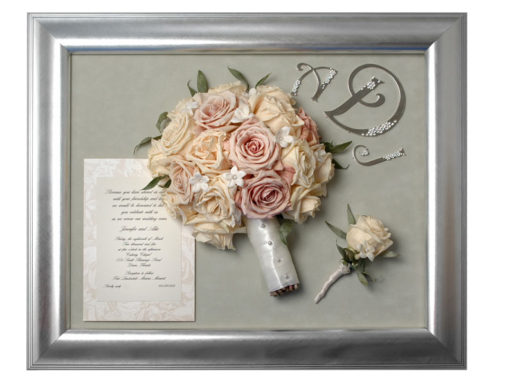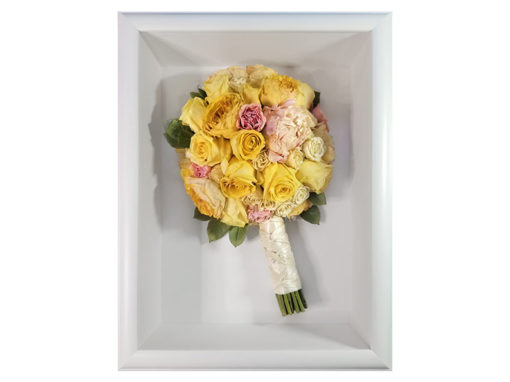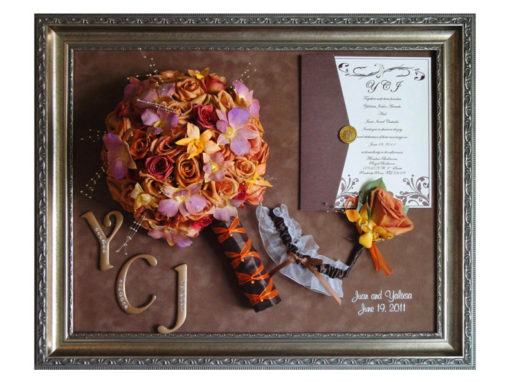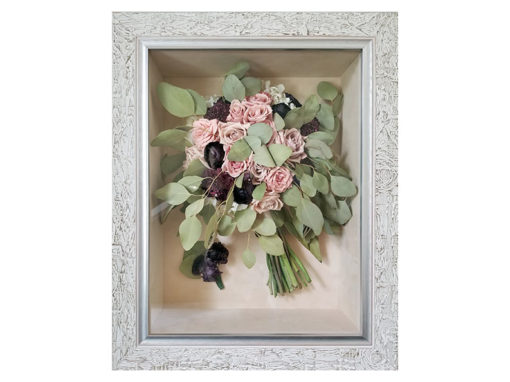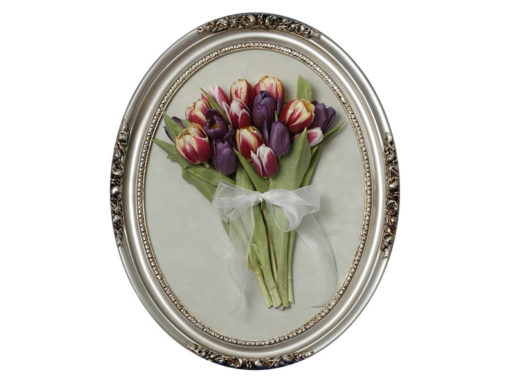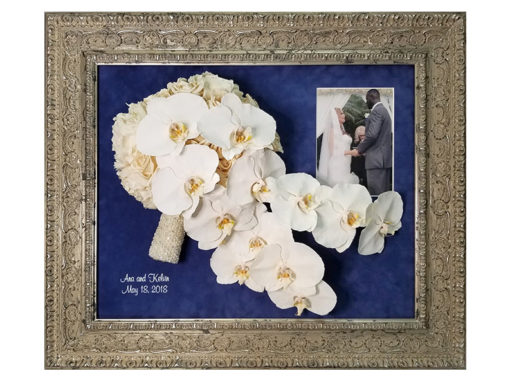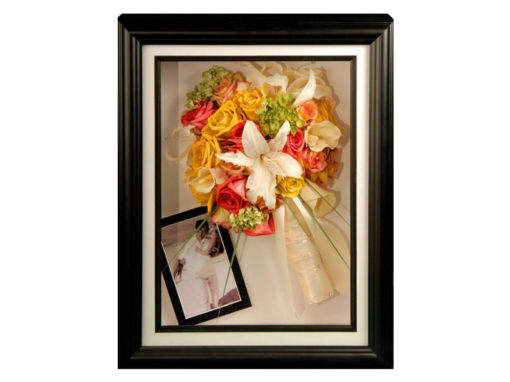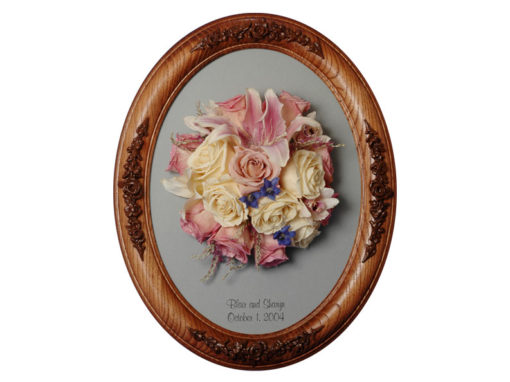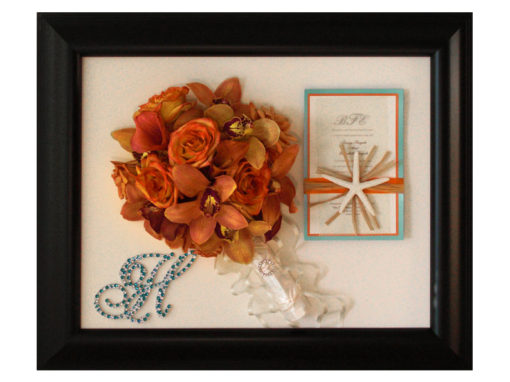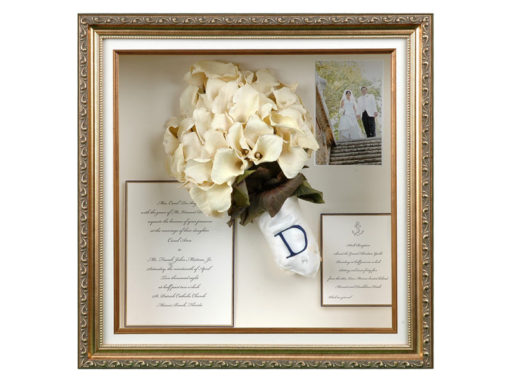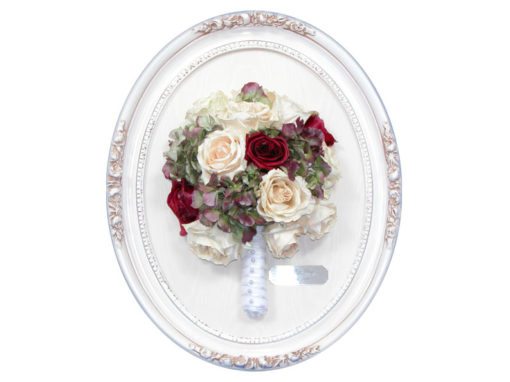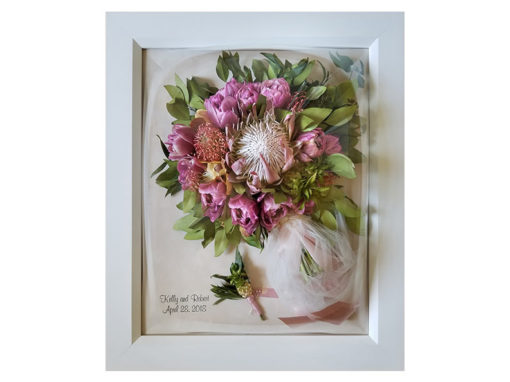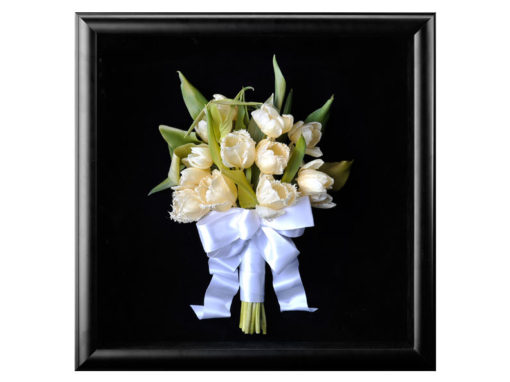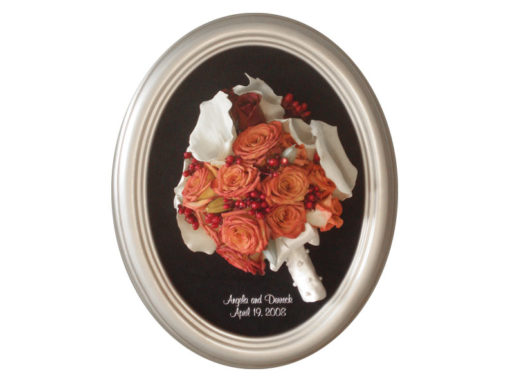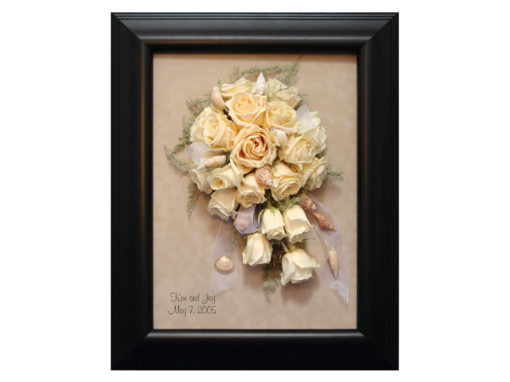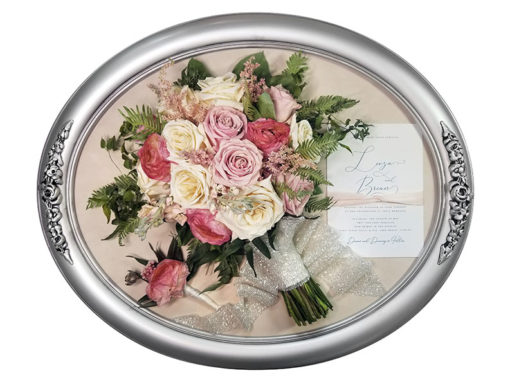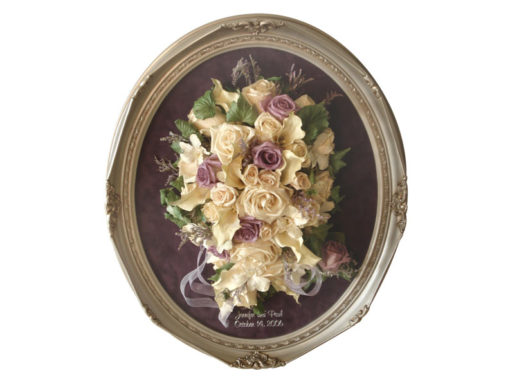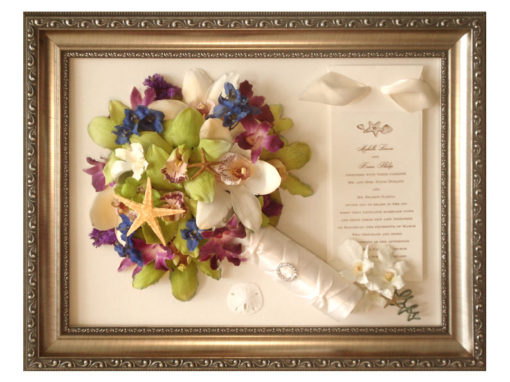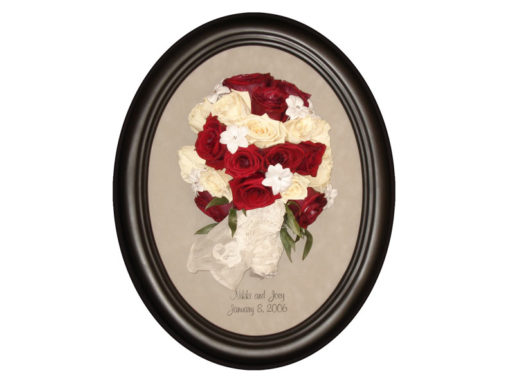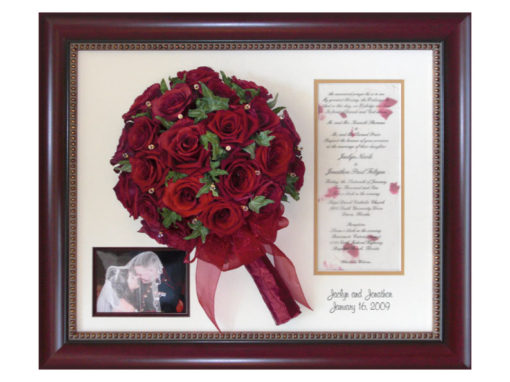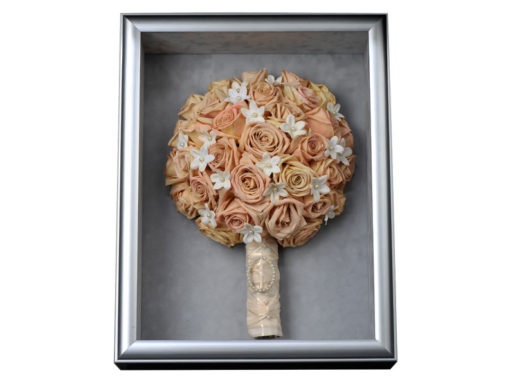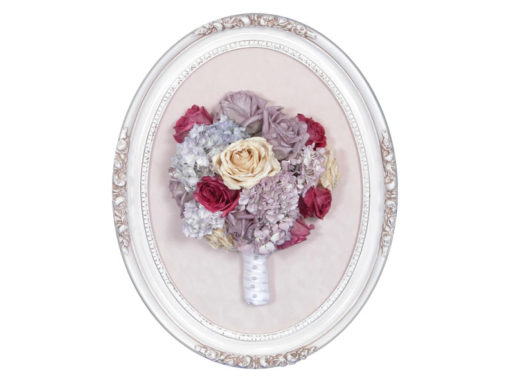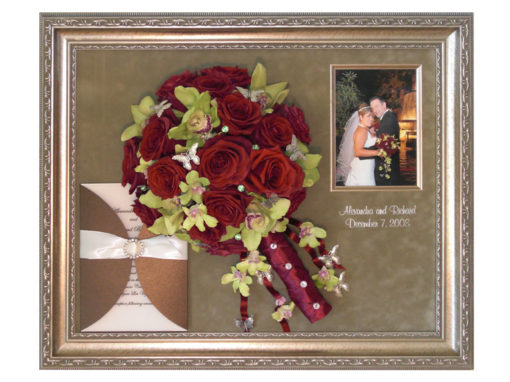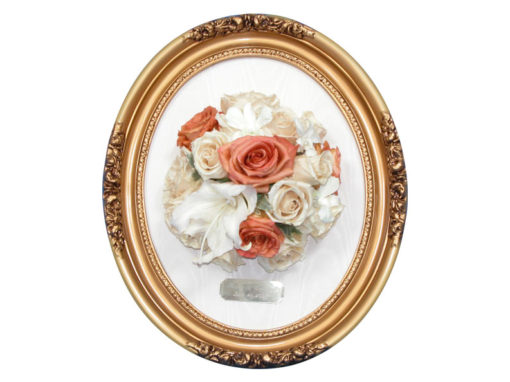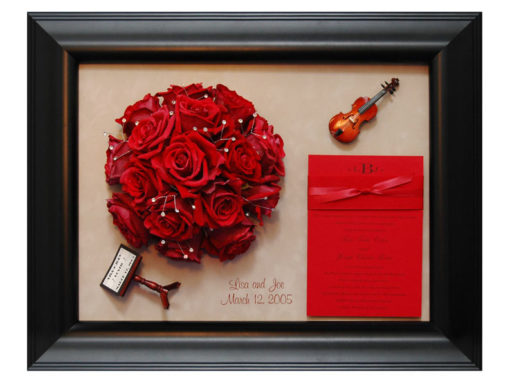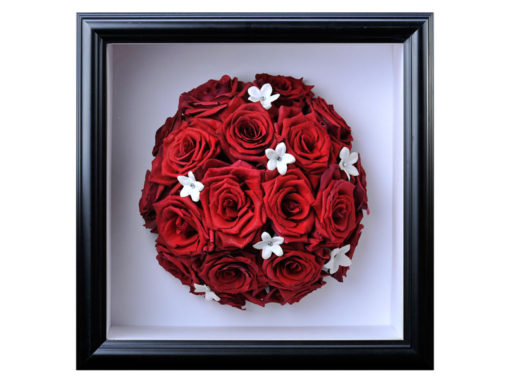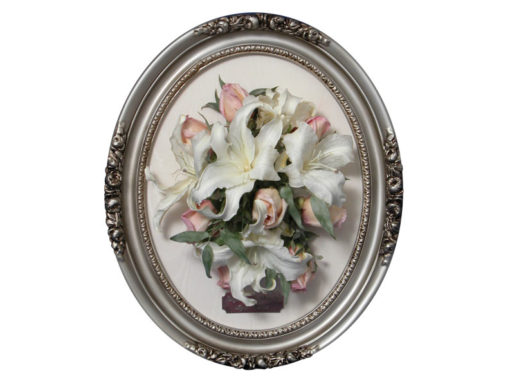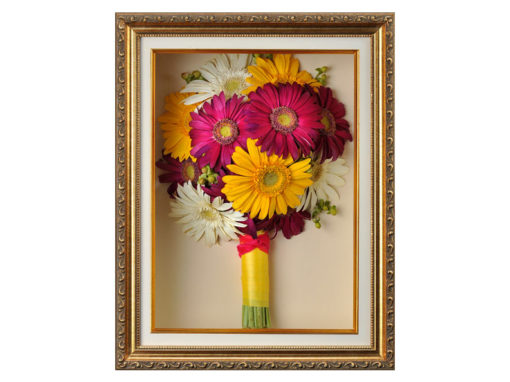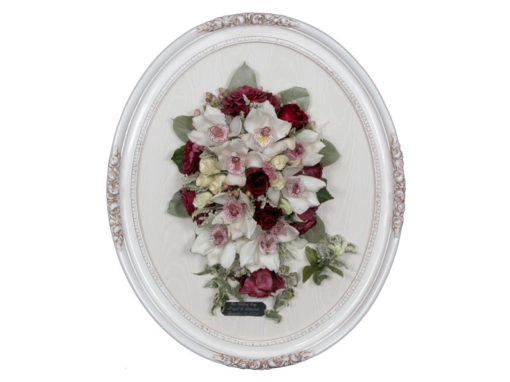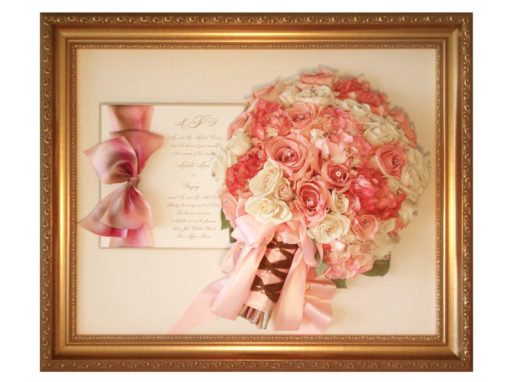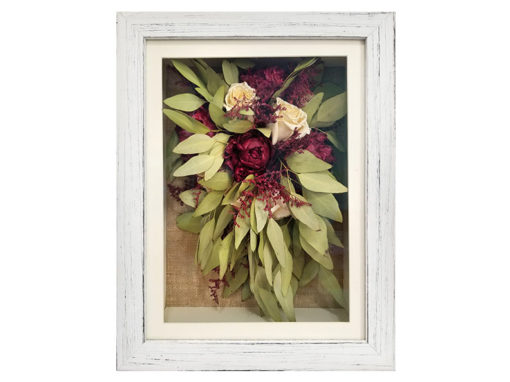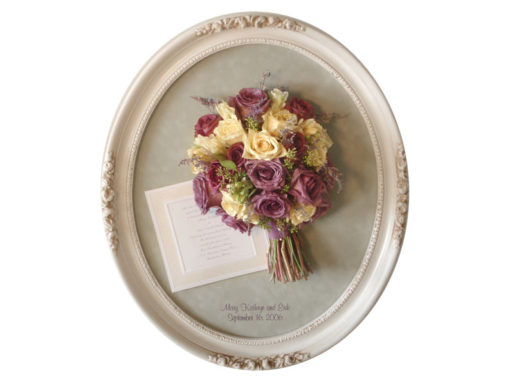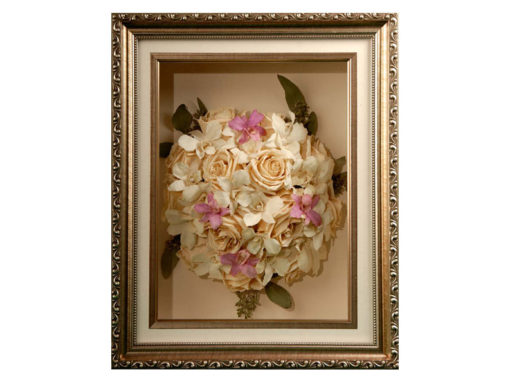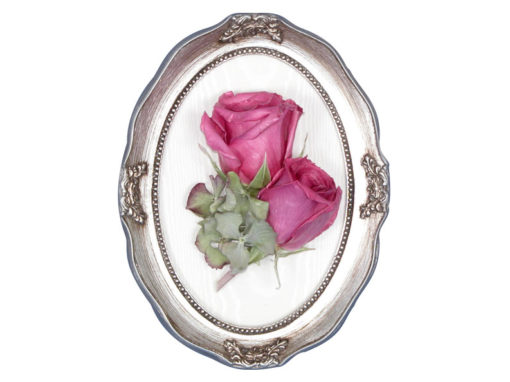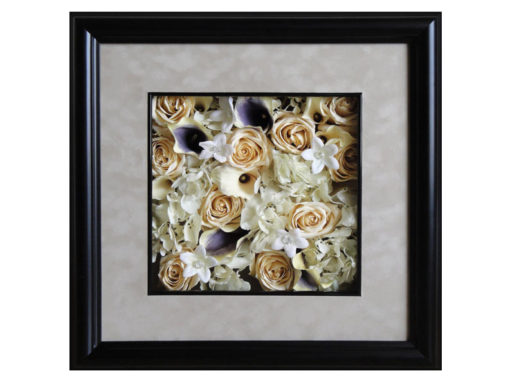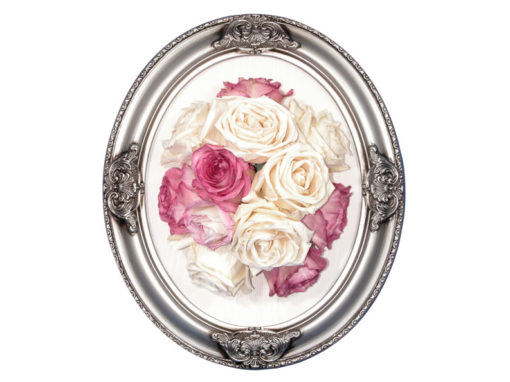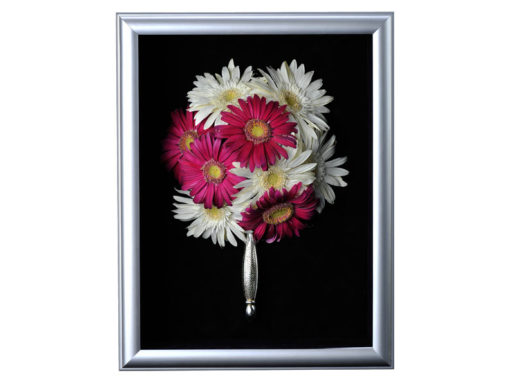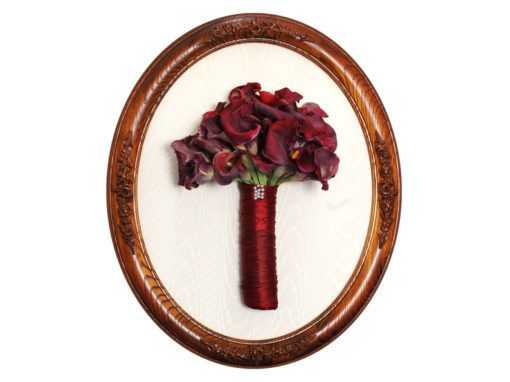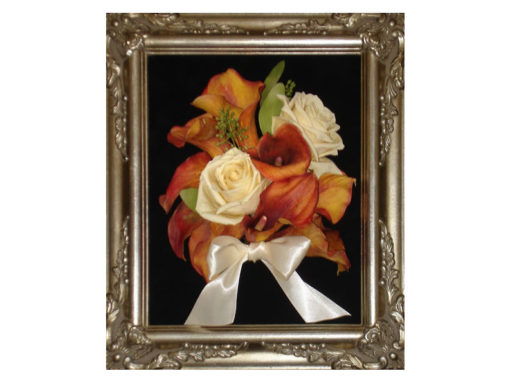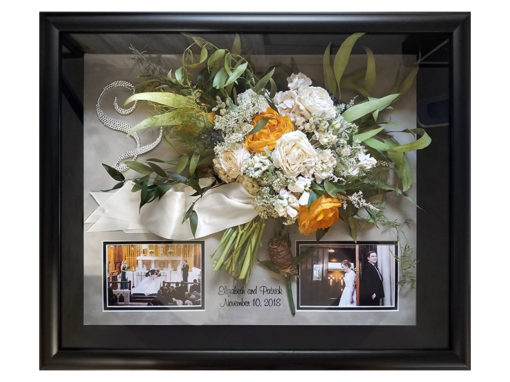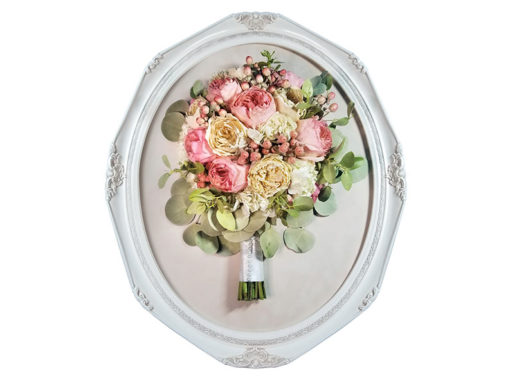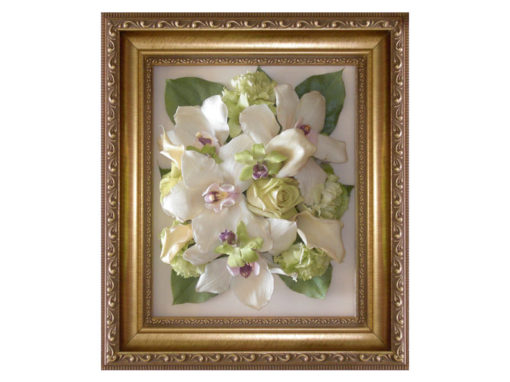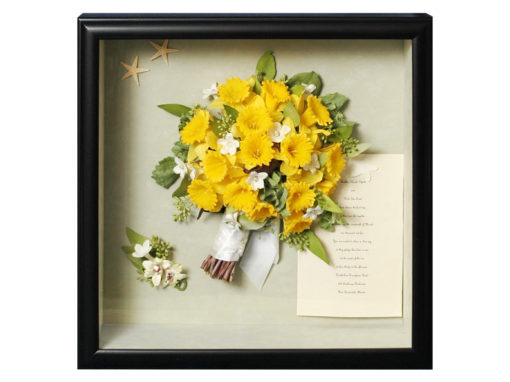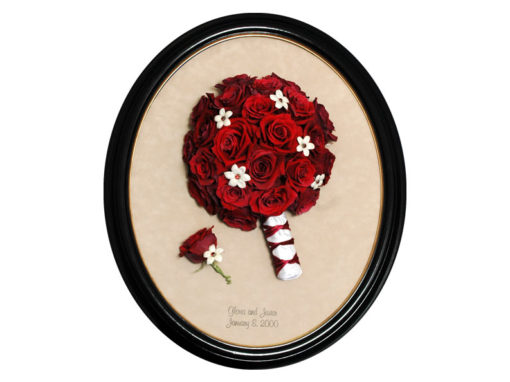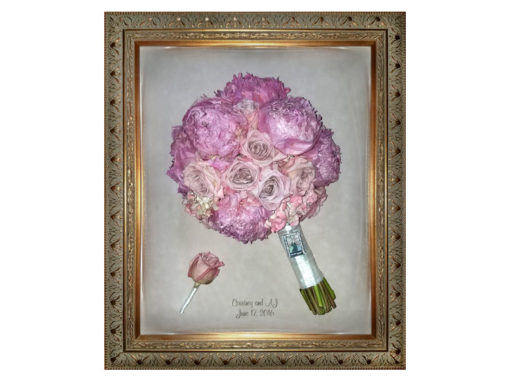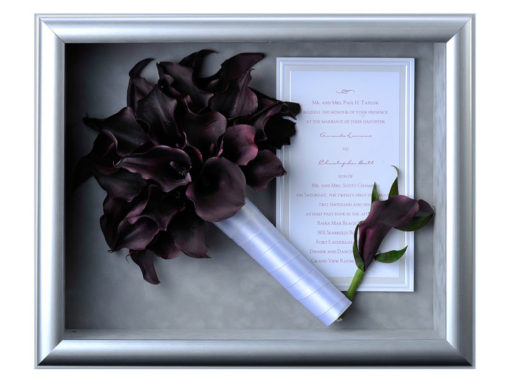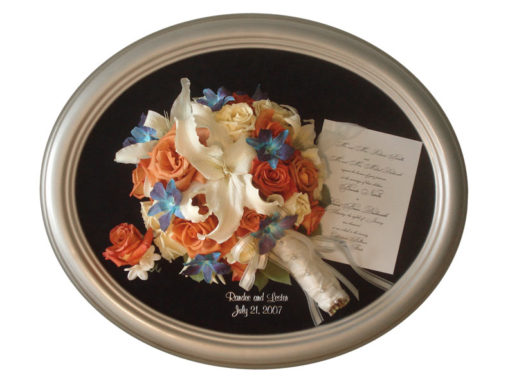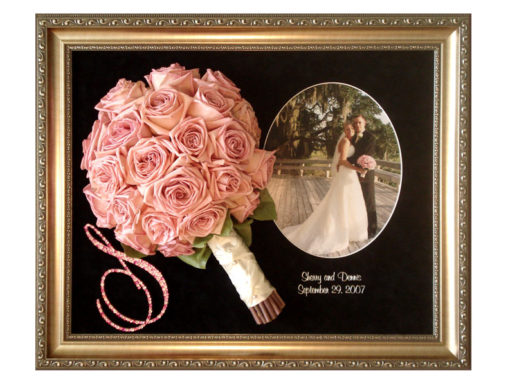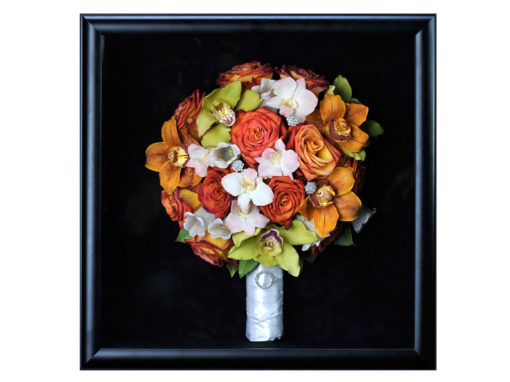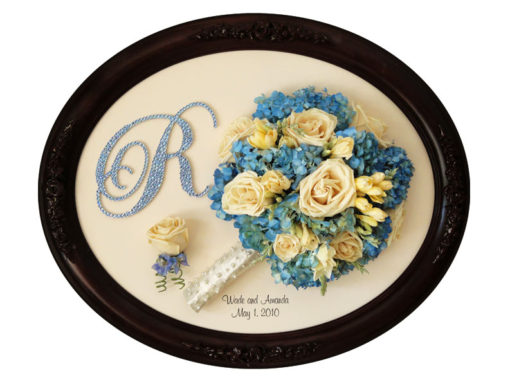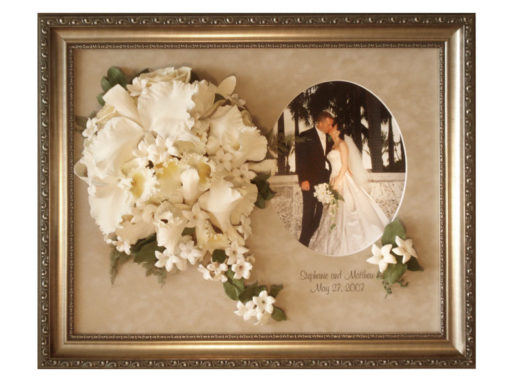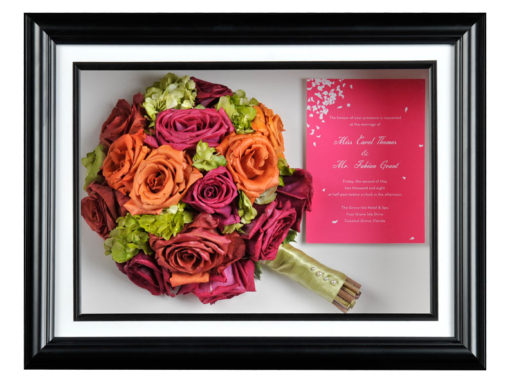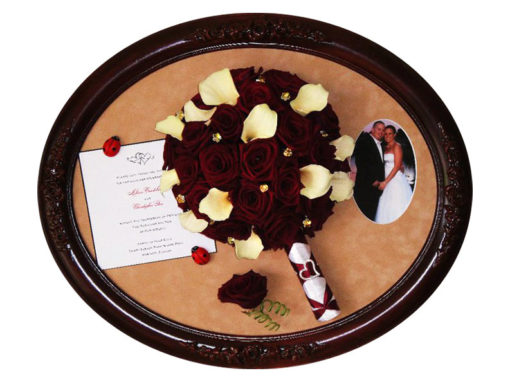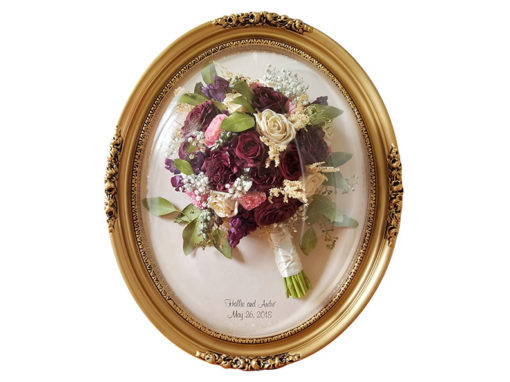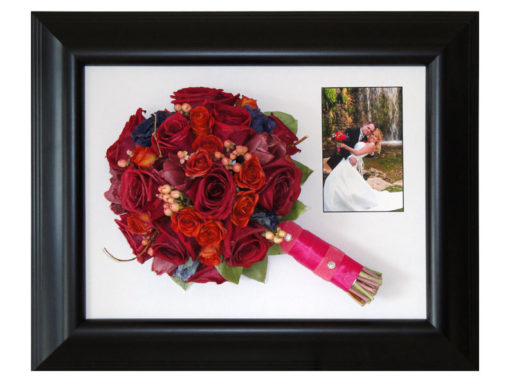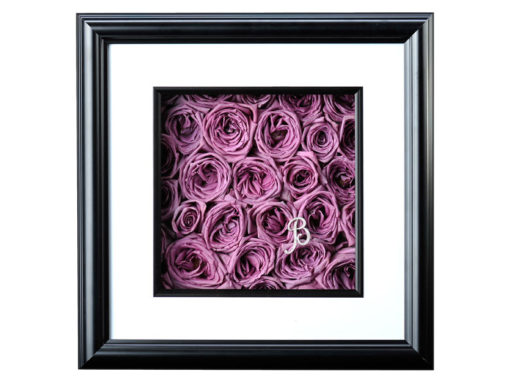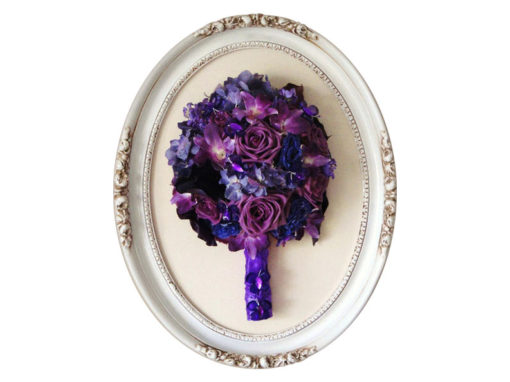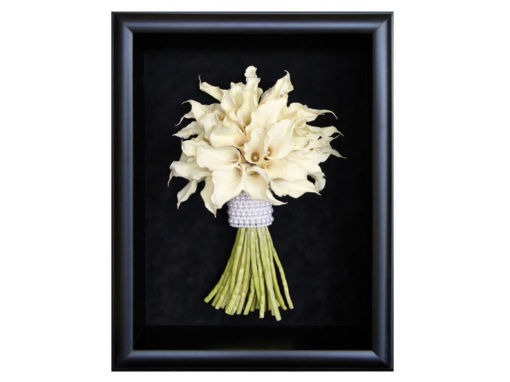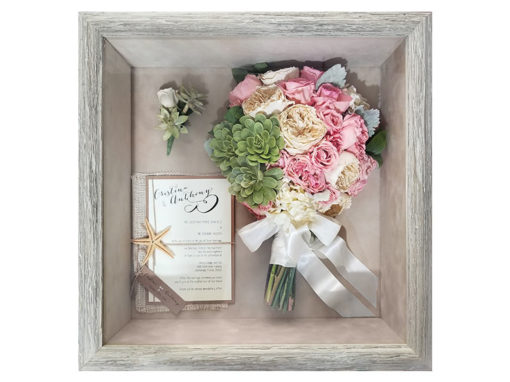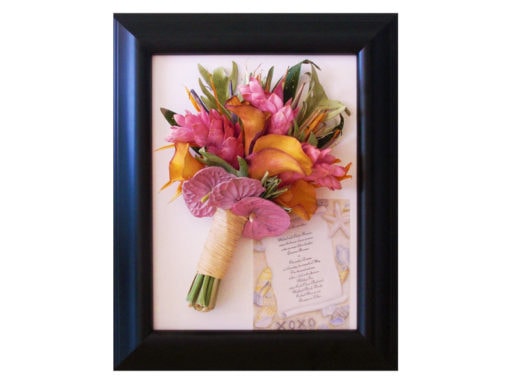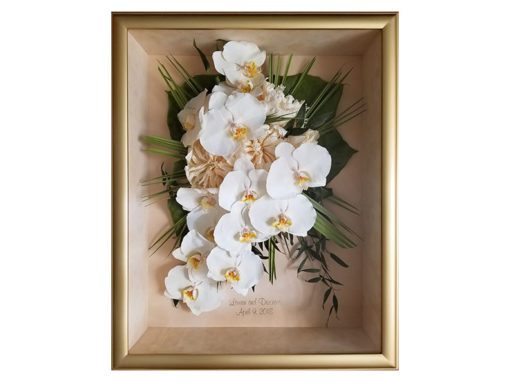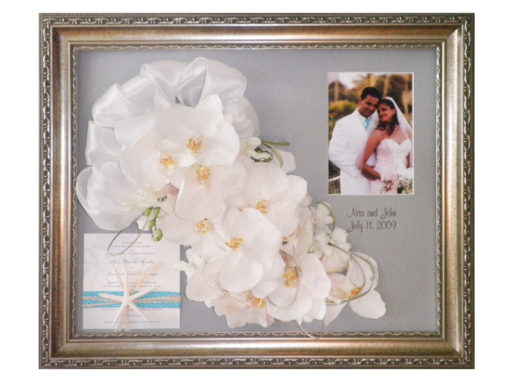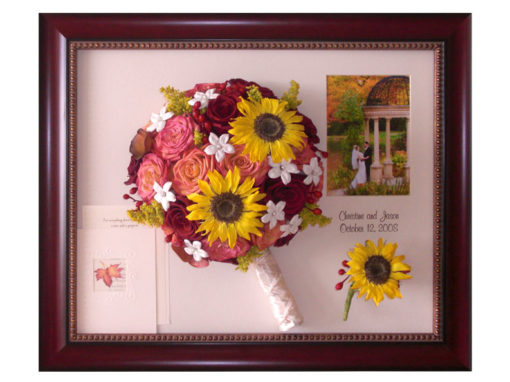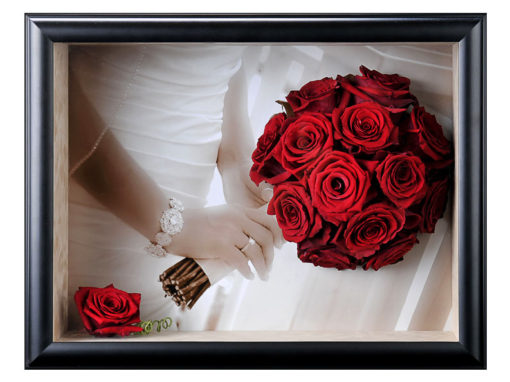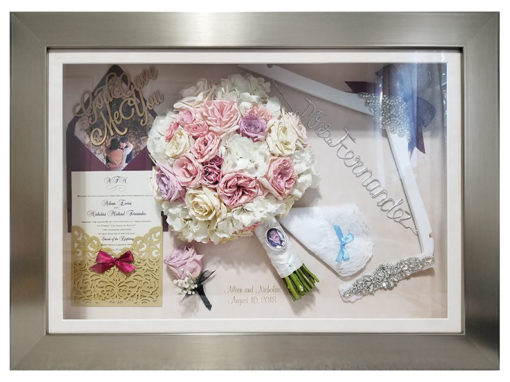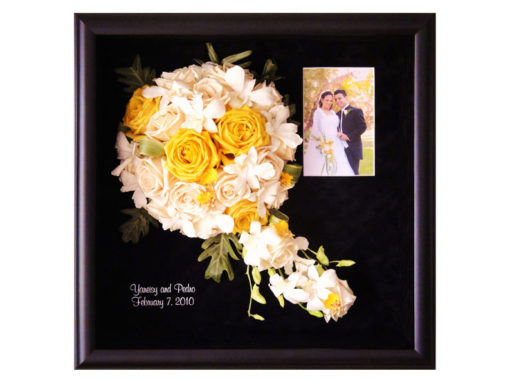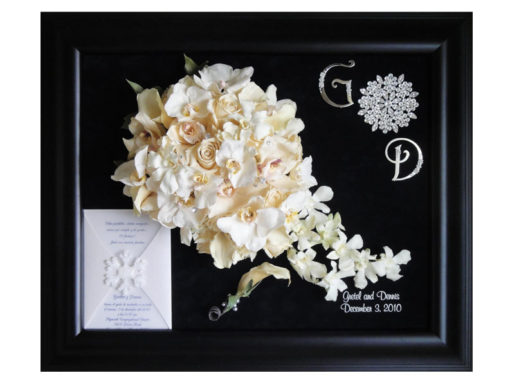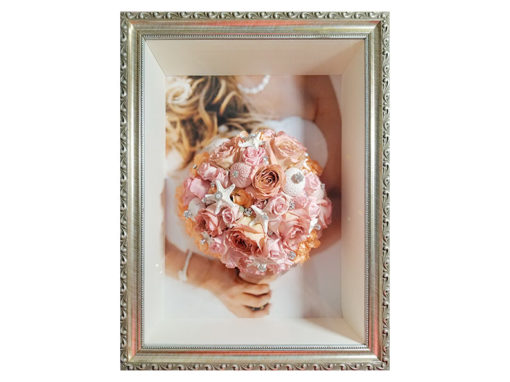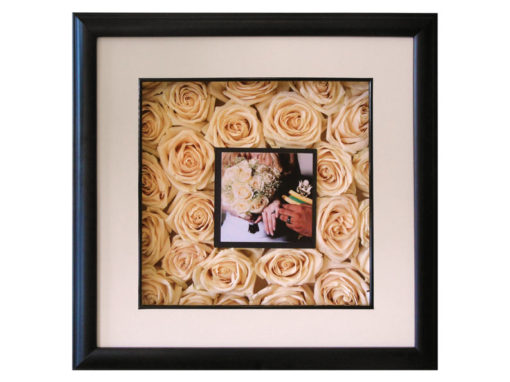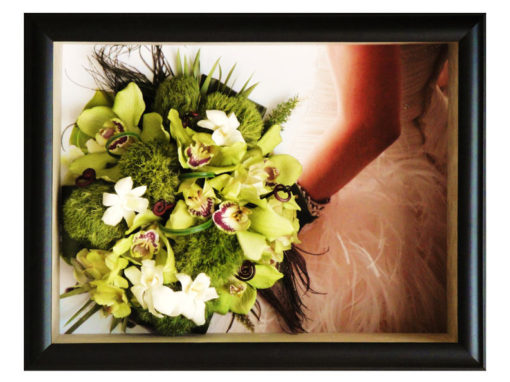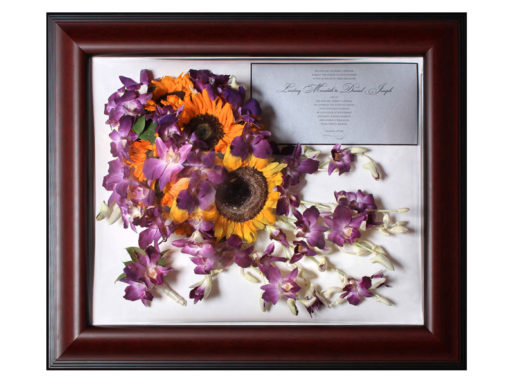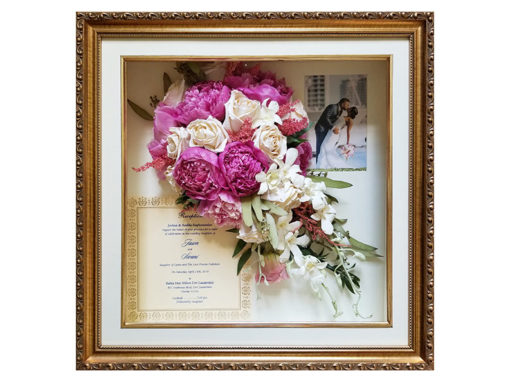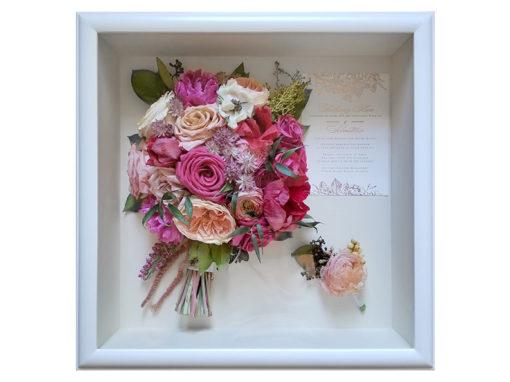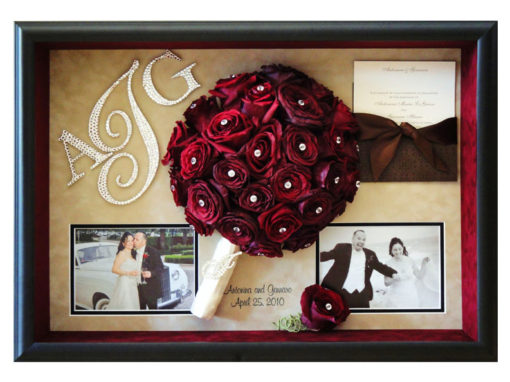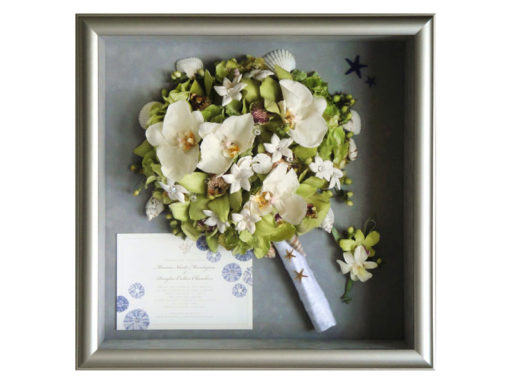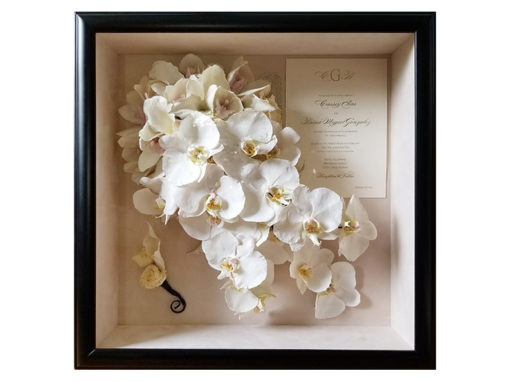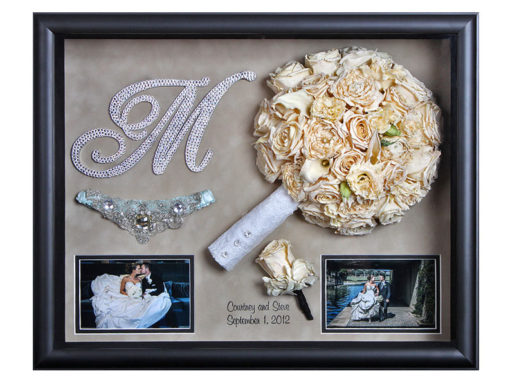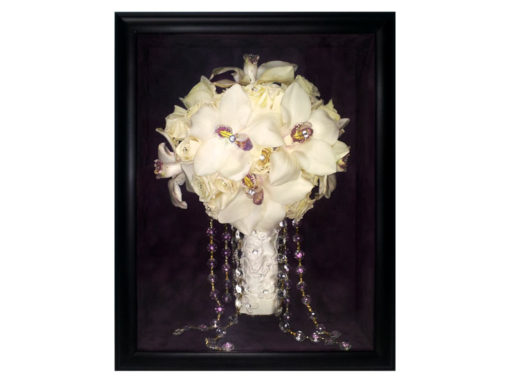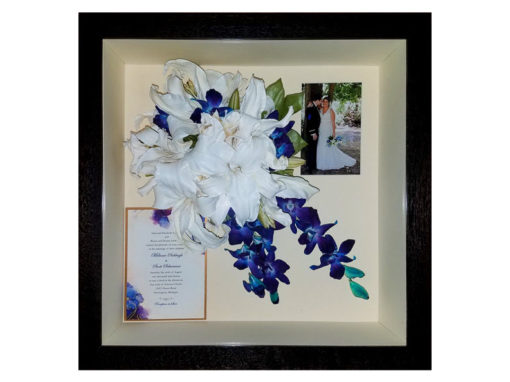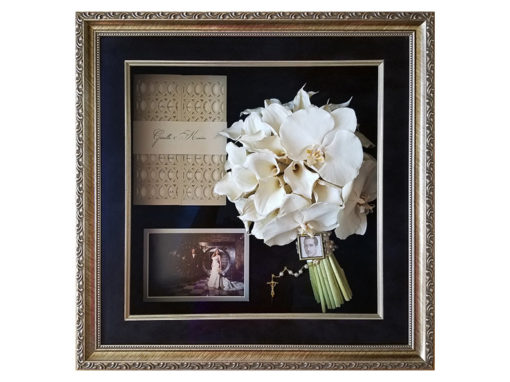 Wedding bouquet flower preservation for the Florida area.
Interested in having your flowers preserved by a professional floral preservationist? Contact Timeless Flowers today!
(305) 322-9223
Ready to preserve your wedding flowers into a gorgeous work of art?